PC Gamer is the global authority on PC games.
The magazine has several regional editions, with the UK and US editions becoming the best selling PC games magazines in their respective countries.
They have been covering PC gaming for over 20 years, and continue that legacy today with worldwide print editions and around-the-clock news, features, esports coverage, hardware testing and game reviews on PCGamer.com, as well as major yearly events including the PC Gaming Show and the PC Gamer Weekender in London.
We are delighted to announce that we'll be partnering with PC Gamer to spread awareness about blockchain gaming to millions of gamers across the world—and to introduce Enjin to game developers visiting PC Gamer Weekender event this weekend in London, UK.
Developed off the back of overwhelming feedback from the PC Gamer community, PC Gamer Weekender is an answered prayer for anyone who is passionate about PC gaming.
After a hugely successful first two years, the 2018 event is set to be even better, attracting thousands of dedicated gamers and UK's biggest PC gaming evangelists to Olympia London.
The entire event will be filmed and shared post event on PC Gamer and Games Radar, and also across the PC Gamer's social channels. The videos will involve talks and interviews with developers and publishers behind the most exciting, upcoming games.
Enjin will be the exclusive PC Gamer Weekender video sponsor, meaning millions of gamers viewing the event online will get introduced to the Ethereum of Gaming.
We will also be the show partner for the PC Gamer Stage, which will host a number of developers and designers from behind some of world's best games. Never-before-seen footage will be shown along with exclusive live interviews and exciting reveals.
Gamers will be able to join the Fatshark team as they answer questions about Warhammer: Vermintide 2, sequel to the critically acclaimed Vermintide, hear the creators of Cobalt WASD reveal how bringing mouse support to Cobalt created a game of its own, and find out everything there is to know about the upcoming Minecraft updates, with insights into how MC features are conceived and developed.
The PC Gamer Stage event will be filmed and distributed online as well—and the videos from the last event have been viewed nearly 2 million times.
As a show partner, Enjin's name and brand will be front and center for thousands of gamers on the day of the event, along with millions more post-event, cementing our position as a key player in the PC Gaming world.
Enjin Coin will also be powering the PC Gamer Developer Stage, which will feature demos and developer sessions hosted by the creators of the most exciting upcoming PC games.
PC Gamer already published an article about us. Take a peek: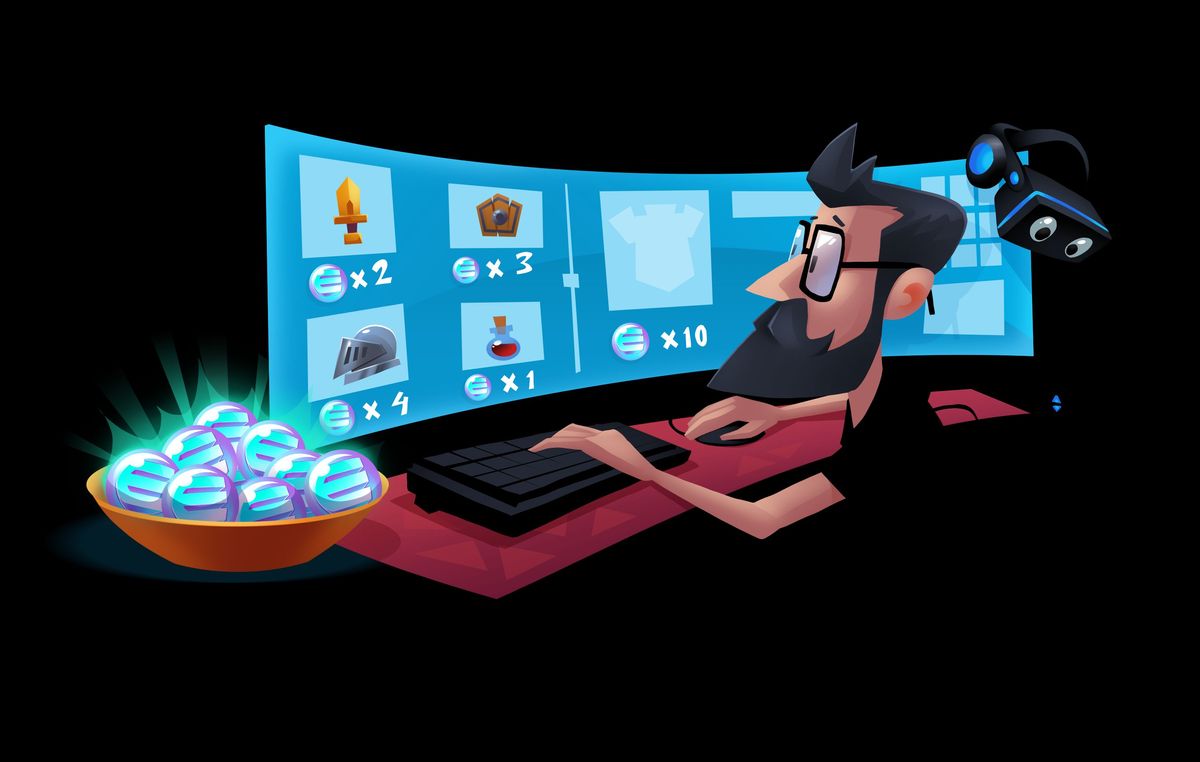 You will also spot Enjin in upcoming publications of both PC Gamer and Edge magazines—bringing the smart gaming cryptocurrency to millions of their readers.
Sign Up for Our Newsletter
Never miss an update. Receive the latest and greatest content straight to your inbox.