Thank you!
Our team would like to express our deepest thank you to everyone for believing in the Enjin Coin concept, and giving us invaluable feedback and encouragement. If you're a member of the rare group of people that owns Enjin Coins, you are playing a historic part in making this vision and future a reality.
Blockchain technology will soon be deployed to the mainstream through the massive worldwide community of video-games and developers who will begin to use and adopt virtual assets in ways never seen before in gaming.
For the first time ever, mainstream video games will be able to have robust and organic economies that give players authority over their game items, directly inside their virtual environments.
Exchanges
Find out where you can buy and trade ENJ: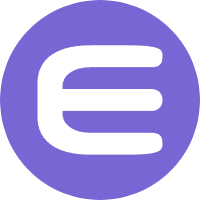 Onward to Q4
The Enjin ecosystem is already in deep development:
Core Smart Contracts are 90% complete.
Mobile blockchain wallet is on schedule.
Java SDK is planned out and beginning development.
We are focusing our energy on an initial MVP in 2017!
As an Enjin Coin contributor, you can expect regular development updates from us through the entire roadmap and beyond.
Sign Up for Our Newsletter
Never miss an update. Receive the latest and greatest content straight to your inbox.